Center for the Complete Management of Mobility in the City of Granada in English
Car Free Day at Don Bosco Avenue
On Sunday 17 March 2019 celebrate Sunday Car Free Day in the district of Zaidin, with traffic cut in Don Bosco Avenue to develop activities between 10:00 and 14:00 hours.
Would you like to see your district without cars and traffic? This Sunday will be possible...¿Te gustaría ver tu barrio sin coches ni tráfico? Este domingo March 2019.
Traffic cut in Don Bosco Avenue from 9:00 to 15:00 hours betwen Andrés Segovia and Dilar Avenue.
Activity Schedule 10:00 to 14:00 hours:
Exhibition of the Canine unit of Local Police
Local Police and Fire Men vehicles
Civil Protection activities
Information about Public Service
Exhibition of Sanitary Assistance vehicles
Exhibition of Personal Mobility Vehicles
Bicycle and Rollerskates track
Exhibition of craftswomen
Hockey exhibition
Live Music, Association Músicos de Calle
Recycling workshop "Aceitina"
Barter Corner
Batucada
Performance Centre of Scenic Arts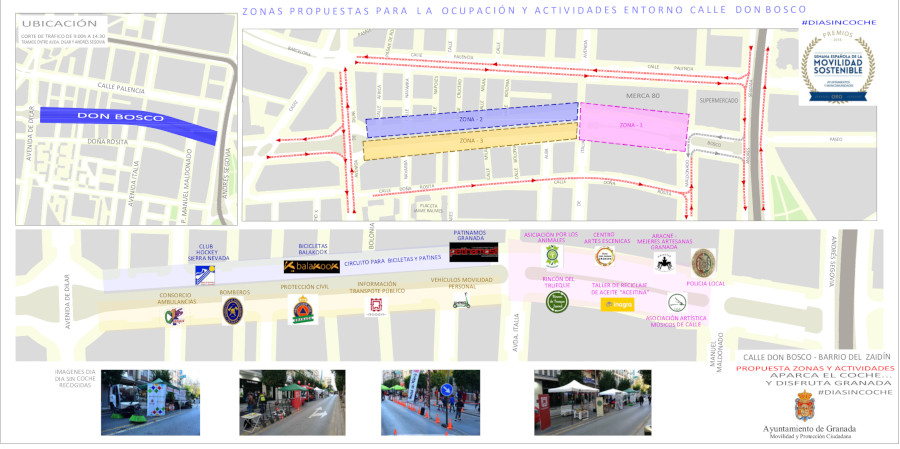 Download map on PDF.
Come on public transport, for a more sustainable Granada.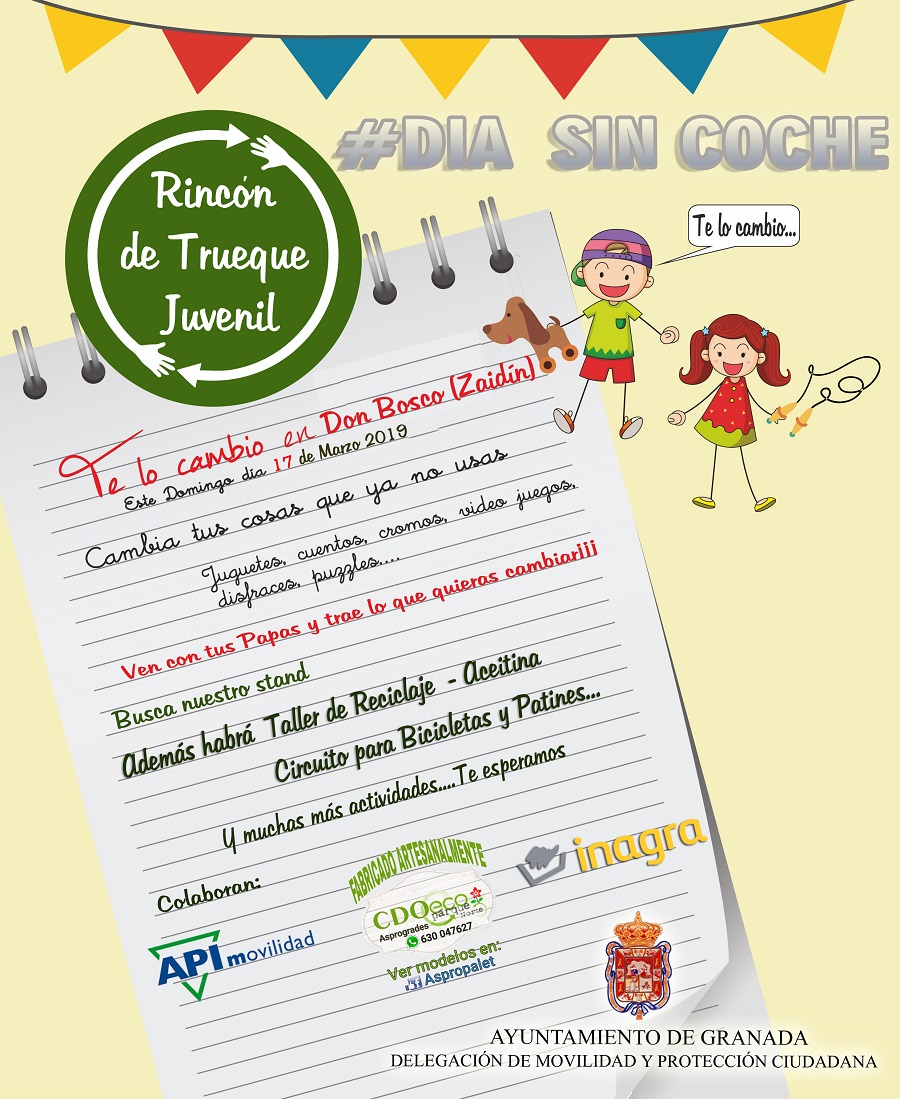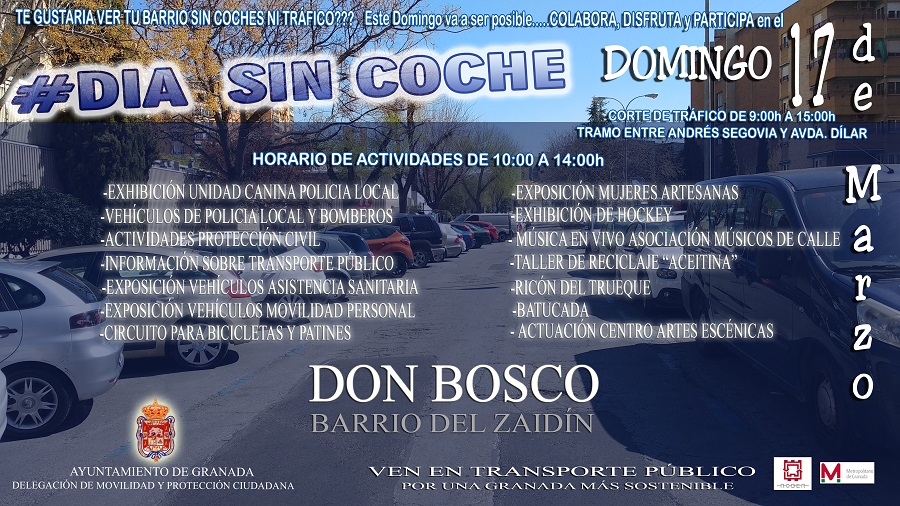 Center for the Complete Management of Mobility
Delegation of Protection and Mobility.
City of Granada