On May 19 2019 takes place a new edition of a Sunday Car Free Day at Recogidas Street.
The Car Free Day comes again this Sunday, 19 May, to Recogidas Street, and from 9:00 to 15:00 hours will be closed to traffic to recieve a complete programme of leisure and sport activies that the City Council of Granada pretend to arise conciousness on citizenship about benefits of use of alternative means of transport to private vehicles.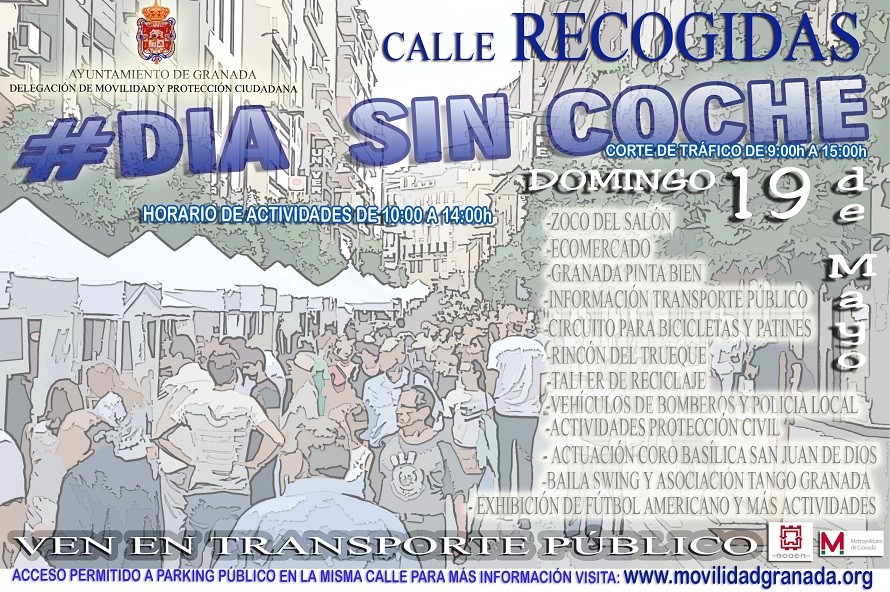 After its celebration on the Chana neighbourhood last Sunday, in an edition that was postponed due to severe weather, Recogidas Street becomes again the scene of this initiative that began as pilot experience on June 2018 and has been celebrated in other places of the city as Realejo y Zaidín.
Under the slogan Park your car, enjoy the city, in this ocassion attendants can join activities aimed to all family like Zoco del Salón and Ecomarket, that will be installed again on the first section of Recogidas Street or recycle and painting workshops, organised by Granada Pinta Bien, traditional Barter Corner, a place to exchange toys for the younger public, dance exhibitions, made by Swing Granada and association Tango Granada, or american football.
Schedule for the activities is from 10:00 to 14:00 hours.
Councellor of Mobility and Citizen´s Protection, Tourism and Trade of the City Council of Granada, Raquel Ruz, encourages citizenship to go to Recogidas to enjoy this large programme run by the City Council of Granada to arise conciousness about the necessity of use of means of transport alternative to private car, that, as she said, we can improve our environment and, consequently, our quality of life.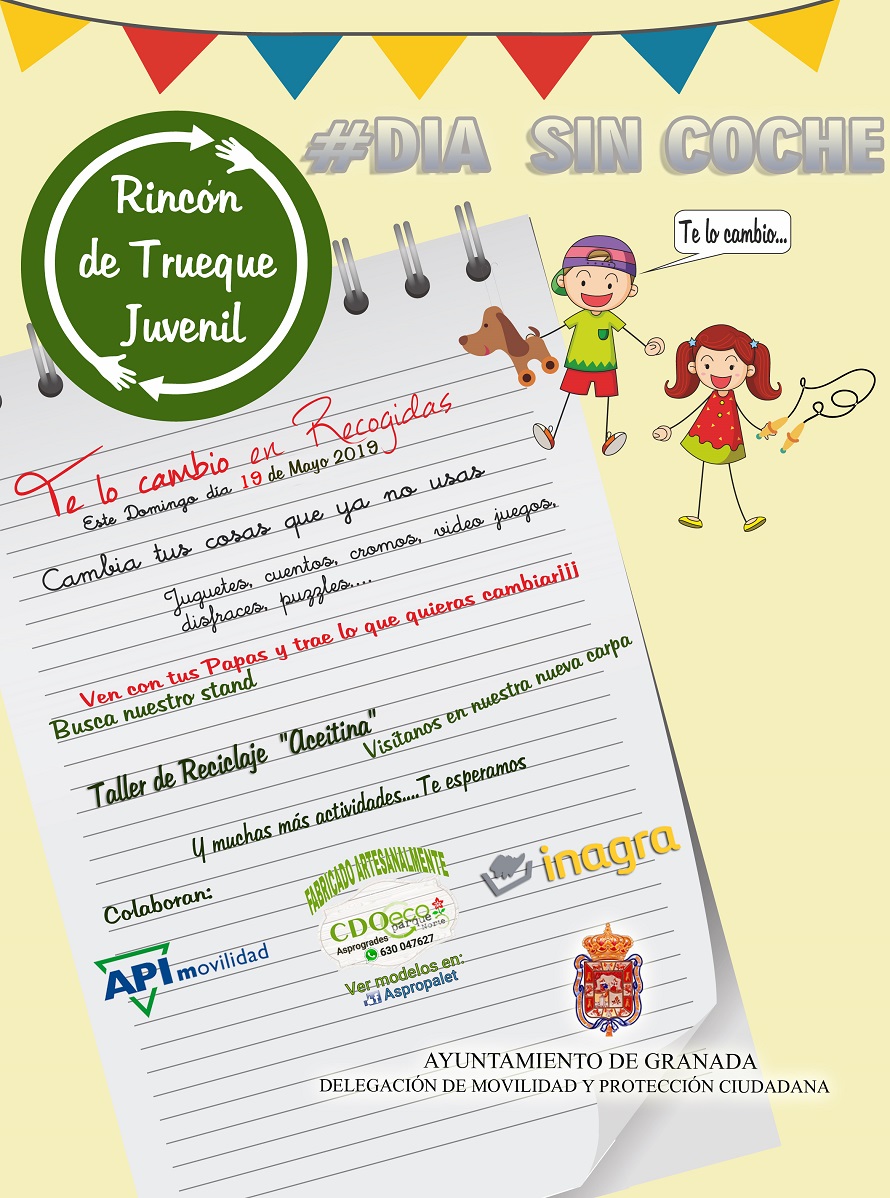 This new at Granada.org.
Afección al transporte público
Debido a la celebración del Domingo Sin Coche, la línea 9 de bus urbano se desviará: en sentido Serrallo, continuará por Camino de Ronda hasta la rotonda de la Aviación Española, continuando por Paseo del Violón hasta retomar su itinerario en Paseo de los Basilios. En sentido Chana, desde Humilladero girará a la izquierda hacia Paseo del Violón, hasta la rotonda de la Aviación y continuar por Camino de Ronda hacia su itinerario habitual.